All Realtors are Not the same
All clients are not the same either. Most of my clients are not first-time buyers. They have owned several homes in the past, and have built significant equity. They have much more at risk than the first-timers, with only 10-20 percent down.
My team is very good at helping our clients maximize their investment, moving from one property to another. Some are acquiring more property. Some are downsizing to an elegant home with a smaller footprint, and pulling cash out of their larger home.
My practice specializes in practical luxury. We know what is important to buyers and sellers in this type of real estate. Our systems and methods are the standard for this segment of the residential real estate market on the Central Coast. If this describes you, talk to me. I think you will be pleasantly surprised that I speak your language.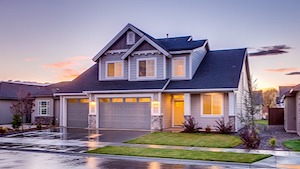 Property Search
My search site is state-of- the-art, pulling information directly from the MLS, very similar to what Realtors see, and nearly at the same time.
Testimonials
Almost 100 percent of my clients come from satisfied clients & associates referrals. Our business is built on our expertise & experience
About Rob
Rob was a nationally recognized marketing strategist, before launching a real estate career here on the central coast 14 years ago.